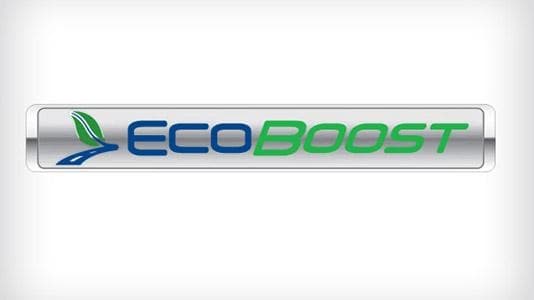 For years, Ford has been tinkering with their engines to make them better every year. Then, in 2009, Ford developed the first EcoBoost® engine. This remarkable engine uses a combination of turbocharging and direct fuel injection that not only improves power, but also fuel efficiency. For years, people had to choose whether you wanted a faster car or better gas mileage. Now, new Fords models near Yuba City can be found with an EcoBoost® variant, which guarantees a beautiful drive on the road.
TurboCharging
One portion of this engine is the turbocharged force. This engine uses a device that forces in more air than a normal engine would get. More air plus more fuel equates to a stronger engine. One difference among other engines with the turbocharging technology is that it usually enlarges the engine to get more power. However, bigger engines are usually hungrier for fuel. With EcoBoost®, you can expect the engines to give you the performance you need, while saving you trips to the gas station.
Direct Injection
Direct Injection is a process used to send fuel to the engine. Typical fuel injection has an extra step known as the intake tract to inject the fuel, but this system cuts it out entirely. Taking out this complicated step results in wonderful fuel economy, a common trait among the EcoBoost® engines!
Twin-Independent Variable Cam Timing (Ti-VCT)
The EcoBoost® engines include Ti-VCT. This allows the valves to open and close with precision. With exact timing, it matches the load condition, optimizing its power and efficiency throughout the power band.
With all the amazing features of this engine broken down, you might be asking yourself, "which models can this be found on?" Over the years, we have crafted our vehicles to able to have the EcoBoost® engine as either standard or an option for your model of choice. At our Yuba City area Ford dealership, some cars that have EcoBoost® are:
Ford F-150
Ford Edge
Ford Explorer
Ford Expedition
Ford Fusion
Ford Escape
and much more!
Is Ford EcoBoost® For You?
If you want an engine that gives you the boost you need but saves you money in the long run, then Ford EcoBoost® is for you. With the help of our sales staff, we'll find the right model which this technology that fits your lifestyle. From sedans, SUVs, all the way to trucks, our dealership is stocked with plenty of options!
If you want to learn more about the Ford EcoBoost® engine, please contact us at (888) 224-0093.