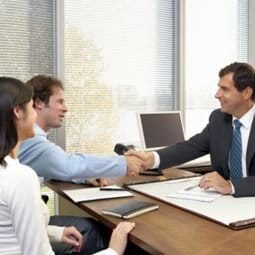 Welcome to Hoblit Motors Ford's finance department! We are excited to help you get the car that you want. With years of experience, our expert staff knows how to negotiate with banking institutions and allow you to get the best payment plan that works with your budget. Not only that, our goal is to make purchasing or leasing your Ford as stress-free as possible. After you view our Ford inventory online, our Colusa team recommends you fill in a credit application. This will help speed up the process and give you an idea of where your credit score lies.
Afterwards, come to our dealership where we will escort you through our massive inventory. Hoblit Motors Ford has been a proud family owned business for more than 60 years and has a strong representation for its high level of customer satisfaction! Furthermore, when you receive a new or used vehicle from our dealership, you can enjoy one year of complimentary maintenance!
Financing With Hoblit Motors Ford in Colusa
After you found the vehicle you wanted at our dealership, our finance team will explain the process of paying for it. We'll give your purchasing options and try to accommodate to the payment plan you prefer the most. We encourage shoppers to use their current vehicle as part of their down payment. Colusa drivers can request a quote and our Ford finance department will give the best estimate for what it's worth. This may prevent you from putting any money down at all! Once you fill out the necessary paperwork, we'll hand you the keys and let your new journey begin.
Not only do we serve Colusa shoppers, we also serve Yuba City, Chico, and Woodland area! Contact us (888) 224-0093 at if you have any questions.