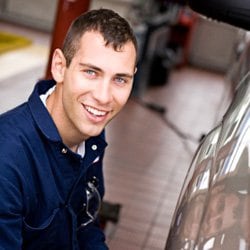 Are you looking for a specific part for your Ford? That's where we step in! Hoblit Motors Ford is here to assist you to find the right part for your vehicle. With a wide-ranging and extension inventory, we will find the part that is specifically made for your model. If you have an idea what you are looking for, fill in the form below and we'll get back to you as soon as possible. Otherwise, come visit us and we'll assist you in finding the exact part! We can conveniently put the part in your car once we receive it at our Colusa Ford service center.
Extensive Ford Accessories Available in Colusa
If you are interested in designing your Ford to match your personality, then come look at our excellent selection of products! Whether you are looking for more tools to add to the bed to your Ford F-150, or if you're looking for exciting additions to the interior of your Ford Edge, you'll find just what you need. Our Colusa parts center has a plethora of Ford accessories to choose from that can allow you to catch the eyes of those on the road, or make your great escape for the weekend.
As a proud family-owned business since 1949, we look forward to assisting you in any way we can! We stand behind our highest customer satisfaction and our offer for one year of complimentary maintenance for new and used vehicle sold. Not only can Colusa shoppers take advantage of this, but also Yuba City, Chico, and Woodland area can as well! Contact us at (888) 414-7665 if you have any questions or comments.