Ask a Finance Expert
at Hoblit Motors Ford
If you're in the market for a vehicle and seeking auto finance tips and advice from experts in the industry, Hoblit Motors Ford has you covered. We're proud of the team we've assembled at our Ford dealership near Chico, so whether you need help with used car interest rates, new truck lease terms, down payment amounts or anything else, rest assured we're here for you.
We're excited to introduce you to Garret Boyd, Sales Manager here at Hoblit Motors Ford in Colusa. Garret has plenty of experience when it comes to pairing Northern California Ford customers with their favorite vehicles at great prices. Review our list of car financing FAQs, then apply for auto financing to get the process started.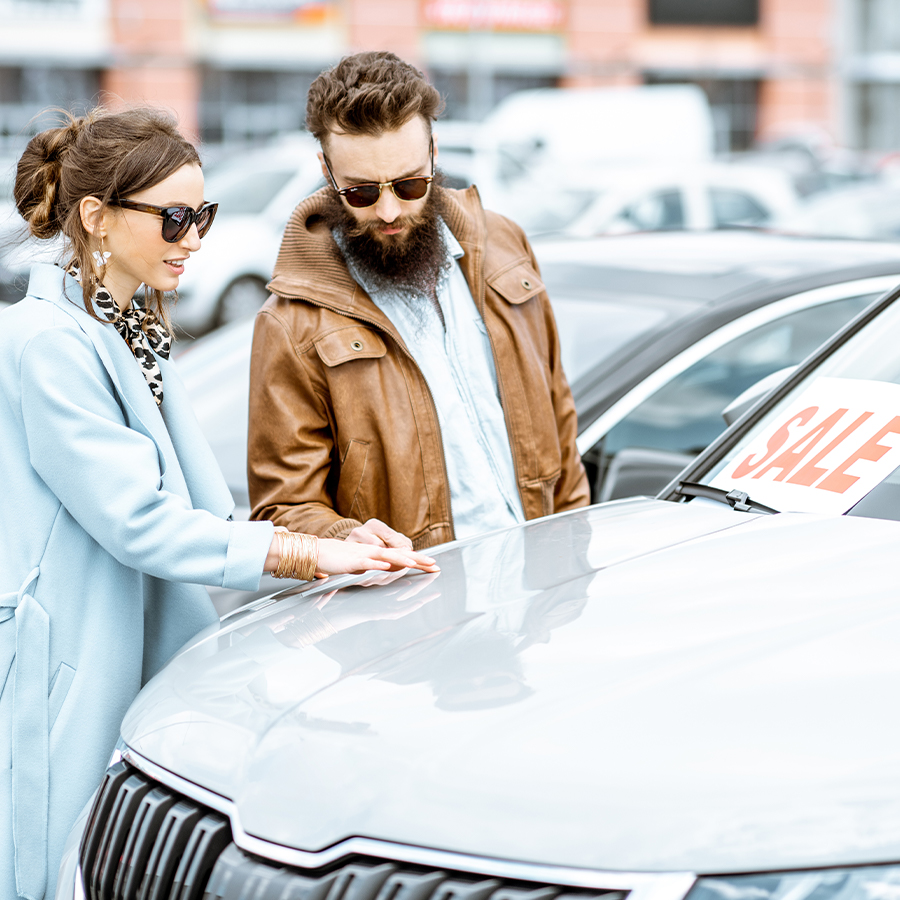 Auto Financing FAQs
Answered by an Expert
01

How much deposit will I need for a car financing agreement?

As little as nothing, depending on your credit profile and the vehicle you are financing.
02

What interest rate will I be charged?

Interest rates have been going up but are still historically low. Your rate will be determined by how much risk the lender is taking in order to loan the amount of money that you want to borrow.
03

Can I reduce my monthly payments?

There are many ways to reduce your monthly payments such as buying a less expensive vehicle, taking a longer-term loan and putting more money down.
04

Can I cancel my agreement?

Typically, there would not be an option to cancel a loan, but exceptions do exist.
05

Can I settle the agreement early?

You can pay the loan off early if you choose to do so.
06

Can I sell the car?

You can sell a vehicle as long as you are the registered owner of the vehicle.
07

Can I add a service or maintenance package?

Typically, yes. Many package options are available and may vary depending on the vehicle.
08

I have a low credit score; can I still get car financing?

This will be determined on a case-by-case basis, but the vast majority of customers can get approved for a car loan through various avenues.
09

I recently bought a car through financing. However, since then, I need a different car. What should I do?

Visit our reputable dealer and we'll help you find a vehicle that will fit your needs. Then, we'll give you options to be able to purchase the correct vehicle and potentially sell the car you currently have.
10

How do I get the best interest rate?

Interest rates are determined by risk. Things like credit profile, the age and mileage of the vehicle, the down payment and term of the loan will affect your rate. The lower the risk, the lower the rate.
11

Do you offer better interest rates than the pre-approved?

We work with many different banks and credit unions, so most of the time we can match or beat pre-approvals.
12

What additional costs will I be responsible for when buying a car?

Insurance, maintenance, breakdowns, wear and tear and fuel are among the costs of vehicle ownership.
Contact Hoblit Motors Ford to get in touch with Garret and the rest of the experts here at our local dealership. Whether you want to secure Ford truck financing, sign a new SUV lease or shop current used car loan rates with someone by your side, we're here to answer all your questions and ensure you enjoy the best possible experience!