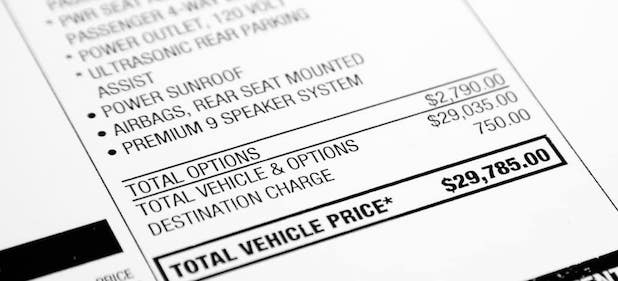 If you're browsing through cars at the dealership, you've probably come across a large sticker in each vehicle's window. This car window sticker provides important information that can be valuable to shoppers during their car-buying process. To help make your shopping experience easier, our Ford dealer near Yuba City and Chico encourages you to take the time to read your desired car's window sticker to discover the following information:
1. Model Information
Usually located in the top left or right corner, you'll find basic model information for the vehicle, such as the engine and transmission combination, exterior and interior color, as well as the year and trim level of the car.
2. Standard Equipment
This particular section lists all the items and features that are included in the manufacturer's suggested retail price (MSRP). Categories include safety and security, comfort and convenience, and mechanical and performance.
3. Warranty Information
In this section, you'll find the vehicle's bumper-to-bumper and powertrain warranties, as well as any roadside assistance package offered by the manufacturer.
4. Optional Equipment
Read this part to find information on the vehicle's factory-installed options as well as options you can pick and choose. Make sure you discuss with your salesperson how each option can affect the car's price.
5. Pricing Information
This is where you'll find the base price, options and fees, the destination charge, and if the vehicle has any gas-guzzler tax. The total price of the vehicle is also sometimes located here, but it typically has its own space.
6. Parts Content Information
In this area, you'll discover where the vehicle was assembled, and sometimes the percentage of American, Canadian, or other parts it contains.
7. Total Price
Here, you'll find the total MSRP for the vehicle. You don't necessarily have to pay this price, but it does give you a point of reference when it comes time to negotiate.
8. Fuel Economy Label
The fuel economy label breaks down the car's fuel efficiency and helps you to compare the MPG numbers on one car versus another. Pay close attention to the combined MPG number, as this is the most important.
9. QR Code
If you scan the pixelated square on the window sticker with your smartphone, you can gain access to the Environmental Protection Agency (EPA) mobile website. From there, you'll be able to customize your driving stats to get personalized fuel economy data.
10. Safety Ratings
In this section, you'll find safety rating information from the National Highway Traffic Safety Administration (NHTSA) and/or the Insurance Institute for Highway Safety (IIHS).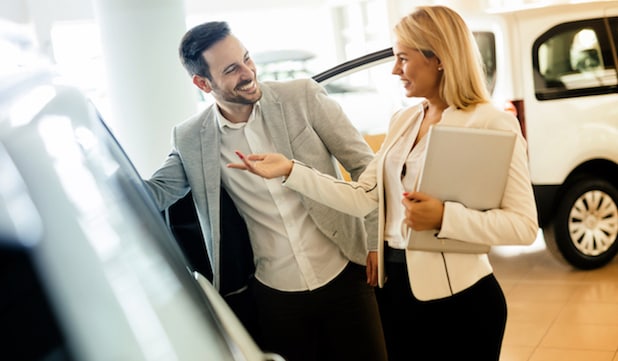 Yuba City & Chico Drivers Can Learn More About Each of Our Ford Models
When it comes time to purchase a new Ford model, come on over to Hoblit Motors Ford near Yuba City and Chico! As you peruse our lot, you'll know just what to look for on each car's window sticker.
If you have questions or comments about any of our Ford models, please don't hesitate to contact us at (888) 224-0093.