Financing Customers with ITINs on New and Commercial Vehicles
Hoblit Motors Ford in Colusa is now offering a financial solution to car buyers with proven credit and an Individual Taxpayer Identification Number (ITIN) .

Customers without a Social Security Number may apply for Ford Credit new retail or lease approval under standard criteria. If customer has been issued an ITIN and a Social Security Number, the Social Security Number must be used when submitting the application.

Here are the Program Qualifications below: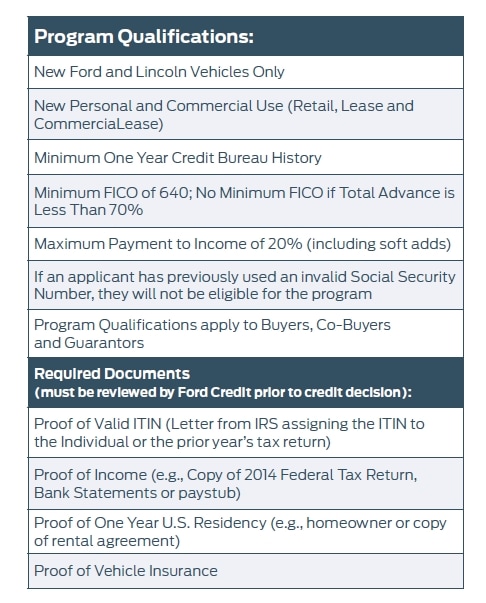 For more information on purchasing a vehicle with an Inidvidual Taxpayer Identification Number (ITIN) please contact Jessie Melesio at 530-458-2151.