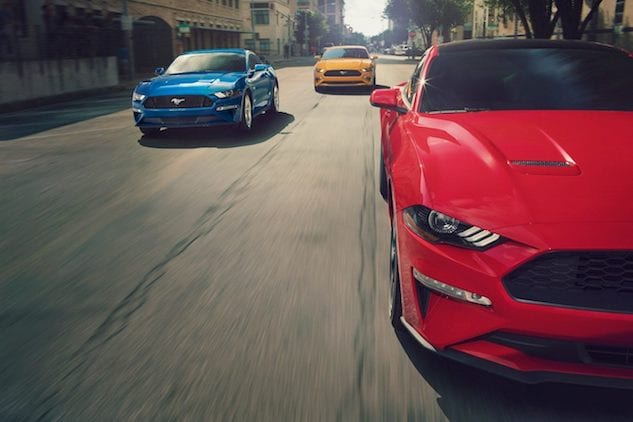 In early 2019, you'll be able to get your hands on the wheel of the new Ford Mustang. With eight models to select from, including the brand new BULLITT, you'll have the choice to customize your ride like never before.
Before you read on, get acquainted with our family-owned Ford Dealership serving Yuba City.
Tailor Your Yuba City Driving Experience with Ford's Advanced Technology
Your everyday drive around Yuba City will be far from boring when utilizing the enhanced futuristic features of the 2019 Ford Mustang. Opt for the MyMode system, a 12-inch LCD digital instrument cluster, and you can personally select your preferred drive settings to be instilled each time you take the wheel.
Embrace your style with the option to personalize the layout and even the color of your gauges. If you need to gain further insight of your vehicle, you can view a variety of performance metrics on the instrument panel with Track Apps.
Take control of your car even when you're outside of it with the FordPass app. This feature allows you to lock, unlock and even start your Ford remotely. When you're en route to your destination, you can search for the lowest gas prices along the way. Need to schedule a service? No problem. This app will allow you to not only make an appointment, but also pay for the service as well.
Personalize Your Performance and Handling
With two transmissions, three engines, and five performance settings, Yuba City area drivers will be able to handle their Ford Mustang with confidence. The class-exclusive active valve performance exhaust allows you to control the volume of your vehicle. If you're taking an early morning spin and don't want to wake the neighbors, select Quiet Start. When you're trying to make a grand entrance, the Track setting will be sure to get you noticed.
When conditions on the road suddenly change, take advantage of the MagneRide Damping System to ensure a smooth ride. The Selectable Electric Power-Assisted Steering allows you to choose from three different steering options. Choose Comfort for relaxed everyday driving, Sport for increased steering effort, or Normal for a combination of ease and engagement.
Prepare to Take on the BULLITT
New to 2019 is the Ford Mustang BULLITT, constructed with high-performance components and an appearance that'll certainly make a statement around Yuba City. Get ready to ride in style with sleek interior that is just as striking as the exterior. Unique design features include green accent hand stitching, a white cue ball shift knob, red Brembo brake calipers, and wheels with high gloss black-painted pockets.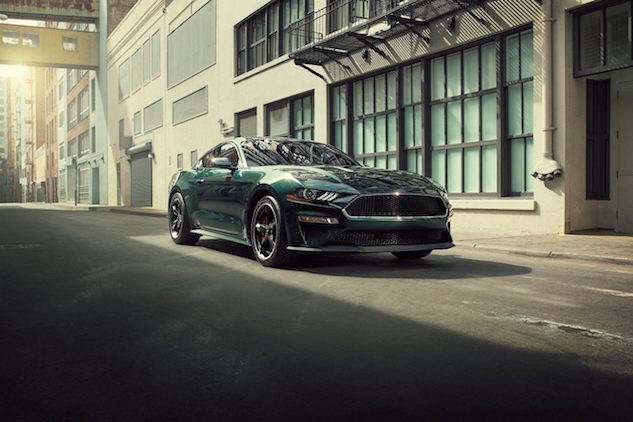 If you're excited about hitting the Yuba City streets in the upcoming 2019 Mustang, be sure to check out the other Future Ford models.