Trucks are like legos: there are so many pieces and different ways to put them together! You can have two door or four door, different bed lengths, and other additional features that can affect the way you tow or cruise in the cabin. Of course, all of this can be alternated depending on the type of Ford truck you pick: F-150, F-250, or F-350. To achieve optimal performance near Yuba City, you need to choose the right engine inside your 2017 Ford F-150. We'll break down the engine components for each engine type for the F-150, so it will be easier for you to decide which one you need.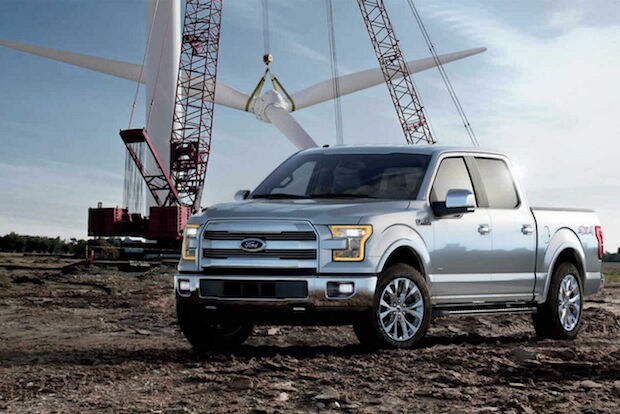 2.7L EcoBoost® V6 with Auto Start-Stop Technology
This robust engine delivers an incredible performance and power. This includes twin turbochargers for on-demand power, upper block and cylinders made of graphite iron that is comparable to the ones used in the 6.7L Power Stroke® V8 Turbo Diesel. For the strength and better responsiveness from your engine, the 2.7L has variable displacement oil pump and piston connecting rods that your offset I-beam. For the cherry on top, this engine has Auto Start-Stop Technology.
Maximum towing: 8,500 lbs.
Maximum payload: 2,210 lbs.
Torque: 375 lb-ft
3.5L Ti-VCT V6
This engine is ready to handle everyday demanding jobs while keeping the costs low to maintain it. Furthermore, it has unsurpassed standard EPA-estimated fuel economy ratings.
Maximum towing: 7,600 lbs.
Maximum payload: 1,910 lbs.
Torque: 253 lb-ft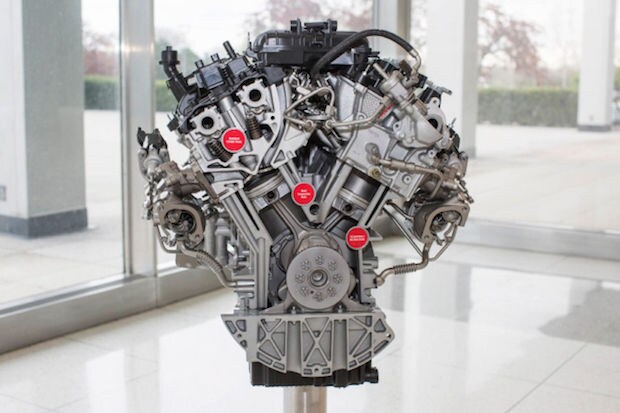 3.5L EcoBoost®
The available 3.5L EcoBoost® delivers beautiful performance and durability for over a half-million F-150 pickups on the road. Besides Auto Start-Stop Technology, you'll find fuel-direct and port fuel injection system, while the turbochargers give an extra boost. Performance is guaranteed with advanced twin independent variable cam timing technology. To get Ford F-150's favorite engine, you can depend on our
Ford finance department
near Yuba City to score you the right payments.
Maximum towing: 12,200 lbs.
Maximum payload: 3,220 lbs.
Torque: 470 lb-ft
5.0L Ti-VCT V8
Get ready to flex your muscles with this engine. Engineered for heavy-on-the-job hauling, the 5.0L utilizes twin independent variable cam timing technology to optimize performance and fuel efficiently. You can expect more horsepower, torque, and power-to-weight ratio than the previous generation engine.
Maximum towing: 11,000 lbs.
Maximum payload: 3,270 lbs.
Torque: 387 lb-ft
Come visit our dealership to find out which engine works better with your lifestyle. If you have any questions, please
contact us
at (888) 224-0093.