Every year, Ford engineered are tasks with making the Ford F-150 better than the year before. With determination, they always succeed, making this years 2018 Ford F-150 the best choice for Chico area shoppers. While there are five engine options for this pickup, Ford engineers took it one step further by introducing the new 3.0L Power Stroke® Turbo Diesel! You'll find this available spring 2018 which is built for severe-duty service, exceptional performance, and incredible durability.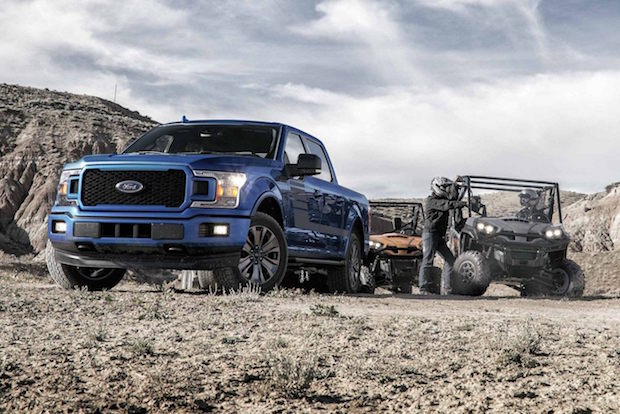 Why Use A Diesel Engine?
What makes diesel any different from a regular gas engine? There are a couple of advantages you'll find.
Fuel economy: This is the main benefit you'll find from diesel engines compared to their counterpart. This is especially true for driving on highways!
Improved towing: Diesel pickups are able to have improved towing capabilities than gas pickups. This is because diesel engines usually provide more torque.
Longevity: Another pro to diesel tanks is its ruggedness to withstand the rigors of higher compression. They can go longer than gas-powered vehicles before they require major repairs.
Current Ford Engines to Choose From Near Chico
One of the many benefits of Ford F-150 is that it offers you plenty of options. From its cab, interior, and what you put under the hood, you can customize it to your preferences and needs. While the Power Stroke® is on its way to the dealership, drivers can still pick between these amazing engines.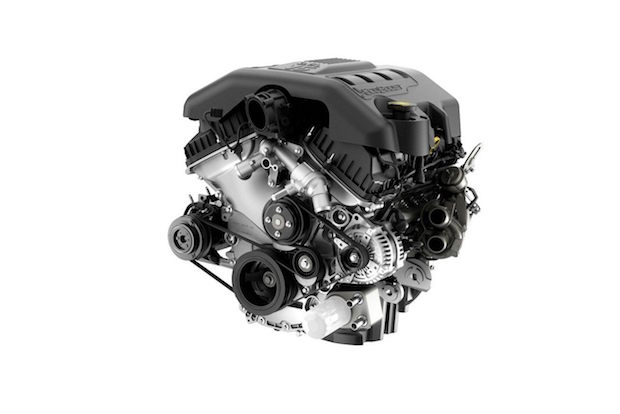 3.5L EcoBoost®: This second generation has made big improvements to the port fuel and direction with two injectors per cylinder. This will ultimately increase power and efficiency. In combination with the ten-speed automatic transmission, you're ready to drive with 375 horsepower and best-in-class 470 lb-ft of torque.
2.7L EcoBoost®: This V6 engine is powered by an aluminum-alloy body that continues to impress drivers with its robust performance and capability! It packs a mean punch with 325 horsepower and 400 lb-ft of torque.
3.3L TI-VCT V6: Our Chico area Ford dealership knows shoppers will appreciate this engine's ability to handle the demands of everyday jobs. Power is optimized because this twin independent variable cam timing opens/closes the valves in precise duration. This new engine can reach up to 290 horsepower and 265 lb-ft of torque.
5.0L TI-VCT V8: this legendary engine delivers even more muscle than ever plus incredible payload. Enjoy pressing on the accelerator, which will offer 395 horsepower and 400 lb-ft of torque.
Raptor DOHC 24-Valve, High-Output 3.5L Ecoboost: No terrain is safe with this engine. It excels with extraordinary capability, raw power, all because of the new intercooled DOHC 24-Valve EcoBoost®. This engine generates more power for a whopping 450 horsepower and 510 lb-ft of torque.
You have your options when it comes to the Ford F-150. With the help of our sales staff, we'll make sure you choose wisely! To schedule a test drive or to find out when 2018 Ford F-150 Power Stroke® will be in stock, please contact us at (888) 224-0093.